Chaque année, H&M s'associe à Coachella et propose une collection exclusive en collaboration avec le célèbre festival californien, qui aura lieu du 14 au 16 avril. Pour l'édition 2017, H&M frappe fort et lance une vidéo promotionnelle avec un titre exclusive du groupe The Atomics.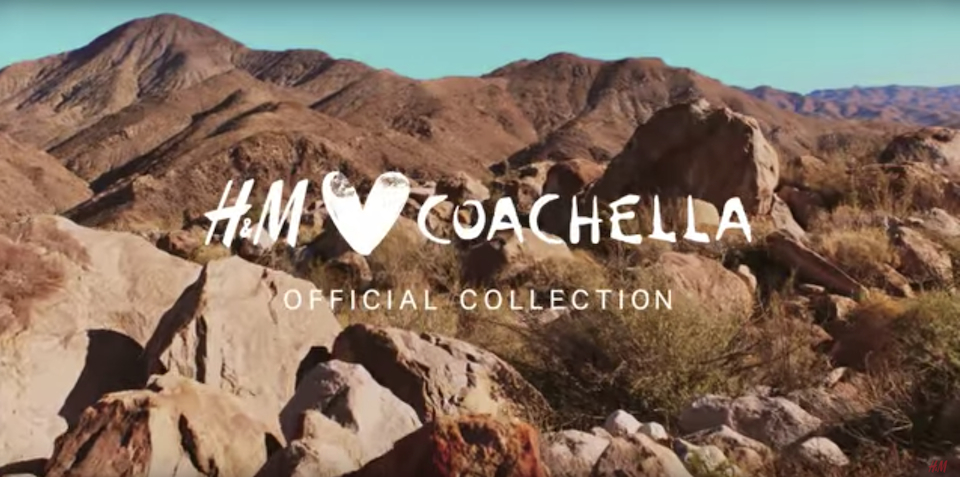 https://www.youtube.com/watch?v=VNi7oRDkvz8&feature=youtu.be
Elles s'appellent Lucky Blue Smith, Pyper America, Starlie et Daisy Clementine. Ces trois sœurs ont formé le groupe de pop The Atomics et reprennent en exclusivité pour H&M Loves Coachella la chanson Let's Live For Today des Grass Roots.
Parallèlement, H&M commercialisera la collection Coachella dès le 30 mars dans tous les magasins H&M distribuant les collections DIVIDED et en ligne sur hm.com.
Voici quelques-unes des pièces phares de cette collection :
Plus d'infos :
➽ La collection H&M Loves Coachella 2017 en ligne
➽ www.coachella.com